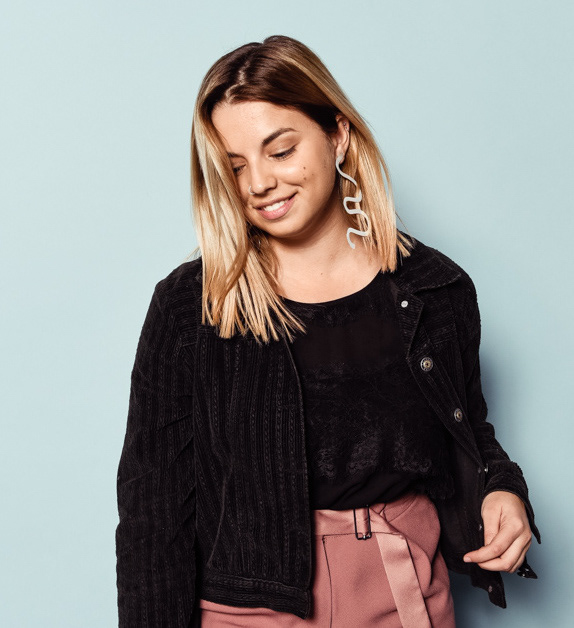 Jessie Zinn is a writer/director from Cape Town. She graduated from the University of Cape Town and Boston College (USA) with a bachelor of arts in filmmaking. Her short films have screened at numerous international film festivals, including Visions Du Reel, Encounters International Film Festival, Durban International Film Festival and Tampere Film Festival. Her graduation film Into Us and Ours was selected for Uppsala International Film Festival, qualifying it for Oscar selection in 2016, and won best international short film at the Ivy Film Festival in the same year.  
Jessie focuses on topics revolving around born-free women in South Africa and adopts a work-shopped method of writing together with her actors.  Her most recent short film (
Can I Please Go to the Bathroom
)
was a Sundance Ignite finalist and has won the second prize of the Youth Jury Award at the Encounters Documentary Film Festival. It will be screening at Shnit International Film Festival in October 2017.
She is an alumni of the Al Jazeera Pitching Forum (2016), the Visions Du Reel Pitching Forum (2017) and the Durban Film Mart (2017). In 2017 she was selected as one of 12 women to be a 'Marie Claire Future Shaper' for Marie Claire Magazine in partnership with Audi. Her work has been covered on creative platforms like Design Indaba, Between 10 and 5 and Casmir TV. 
Jessie is currently developing a feature documentary titled 'Encore' that explores the link between history and performance for a group of South African music performers. The project has been selected as one of five projects that was pitched at the forum at the Visions Du Reel Festival in Switzerland in 2017 and the Durban Film Mart in 2017. She is currently in post-production on a mid-length documentary that is being supported by the National Film and Video Foundation.